Sony announces official PlayStation 5 colored faceplates
Play, and this time elegance, indeed has no limits as Sony is releasing PlayStation 5 colored faceplates allowing players to customize the color of their consoles to their liking.
The gaming giant announced in a YouTube video last week that it was releasing PlayStation 5 colored faceplates in five different colorways as part of the "Galaxy Collection." These allow users to replace the classic white faceplate with a much more vibrant shade.
The colorways, namely the Midnight Black, Cosmic Red, Nova Pink, Galactic Purple, and Starlight Blue, will be available starting January 2022. The black and red shade will lead the pack and be the ones to arrive first on January 21, while the three will follow in the remaining months of the first half of next year.
The digital and disc editions of the PS5 console will each have their own versions of the galaxy-inspired faceplates and are now available for pre-order on Sony's website at $54.99 each. The company, however, did not mention any plans to release future consoles with the new colors, putting it as an add-on sleeve for now. (Read: Sony Mobile expansion on the move, patents mobile DualShock-like controller)
Furthermore, Sony also announced the release of the Nova Pink, Galactic Purple, and Starlight Blue colorways of PS5's DualSense controllers. These colors will join the Midnight Black and Cosmic Red shades which were released last June 2021.
The three additional colorways will launch on January 14 and are now available for pre-order at $74.99 each. The first two, however, will stay at $69.99 each, together with the original white.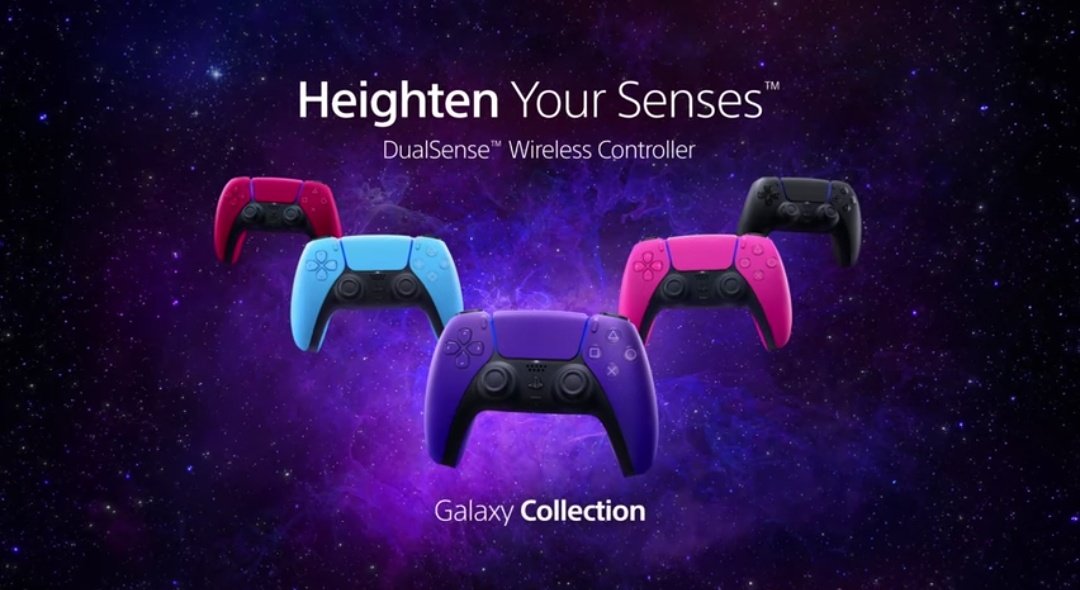 "These new console covers are beautiful and easy to use — simply remove your original white PS5 console covers and click your new ones into place," Sony said in the blog. "(The) console covers will become available starting in January 2022 at participating retailers in the following locations: USA, Canada, UK, France, Germany, Switzerland, Austria, Spain, Portugal, Italy, Australia, New Zealand, Japan, China, Taiwan, Hong Kong, Singapore, Malaysia, Thailand, Indonesia, Vietnam, Korea, and the Philippines," added Sony, who then stated that they are also planning to launch the accessory in further territories.
Such an announcement by the gaming mogul might just be the conclusion to the faceplate brouhaha that's been going around lately. 
Back in October, Sony issued a cease and desist letter to Canadian device customization company Dbrand for "design infringement" following the release of the latter's "Darkplate" PS5 faceplates. Three days later, Dbrand clapped back with an original design of their own, a matte black cover complete with exhaust on top.
A month later, Sony finally patented the faceplate, sparking speculation that official PlayStation 5 colored faceplates were in store for their latest gaming console, which is what players are now getting with the Galaxy Collection
If you like reading our content, why not show your appreciation by treating us to a cup of coffee? (or two, if you're feeling generous)